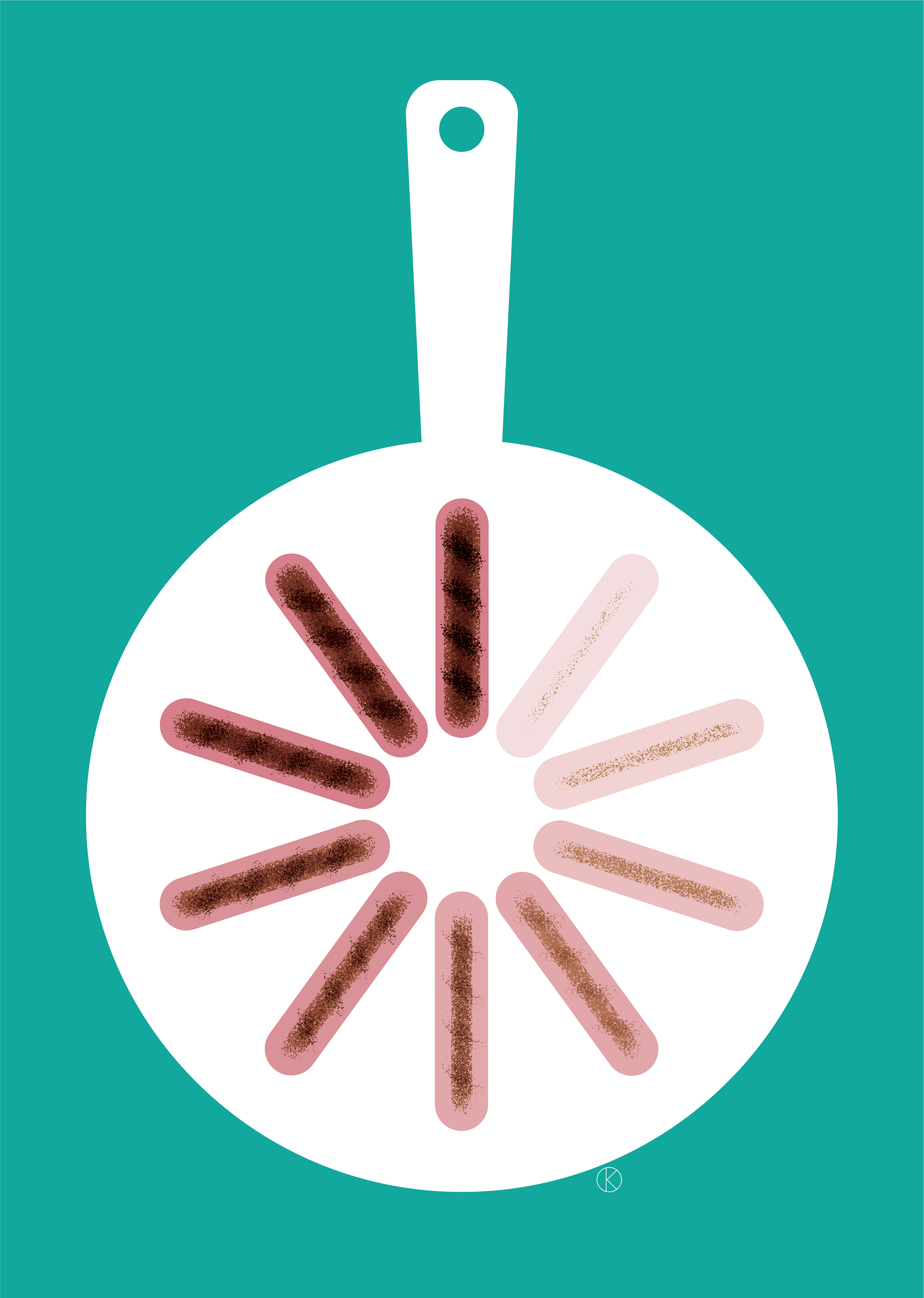 Held in Norwich, Norfolk, UK, the exhibition featured funny headlines from local Norfolk newspapers, illustrated by local creatives.
I illustrated the headline

Norfolk Mum's slow cooker fry-up gets 'overwhelming' reaction

.
While thinking how best to illustrate this, I thought the key was to communicate waiting (the slow cooker takes nine hours to make the breakfast).
I considered an hour glass, but rejected it as it seemed too old fashioned. To reflect the modern, convenient method chosen by this Norfolk Mum to prepare her family's hot breakfast, I made a buffering symbol from slow cooking sausages.
I'm very happy with the way this turned out, but I don't half get hungry looking at it!