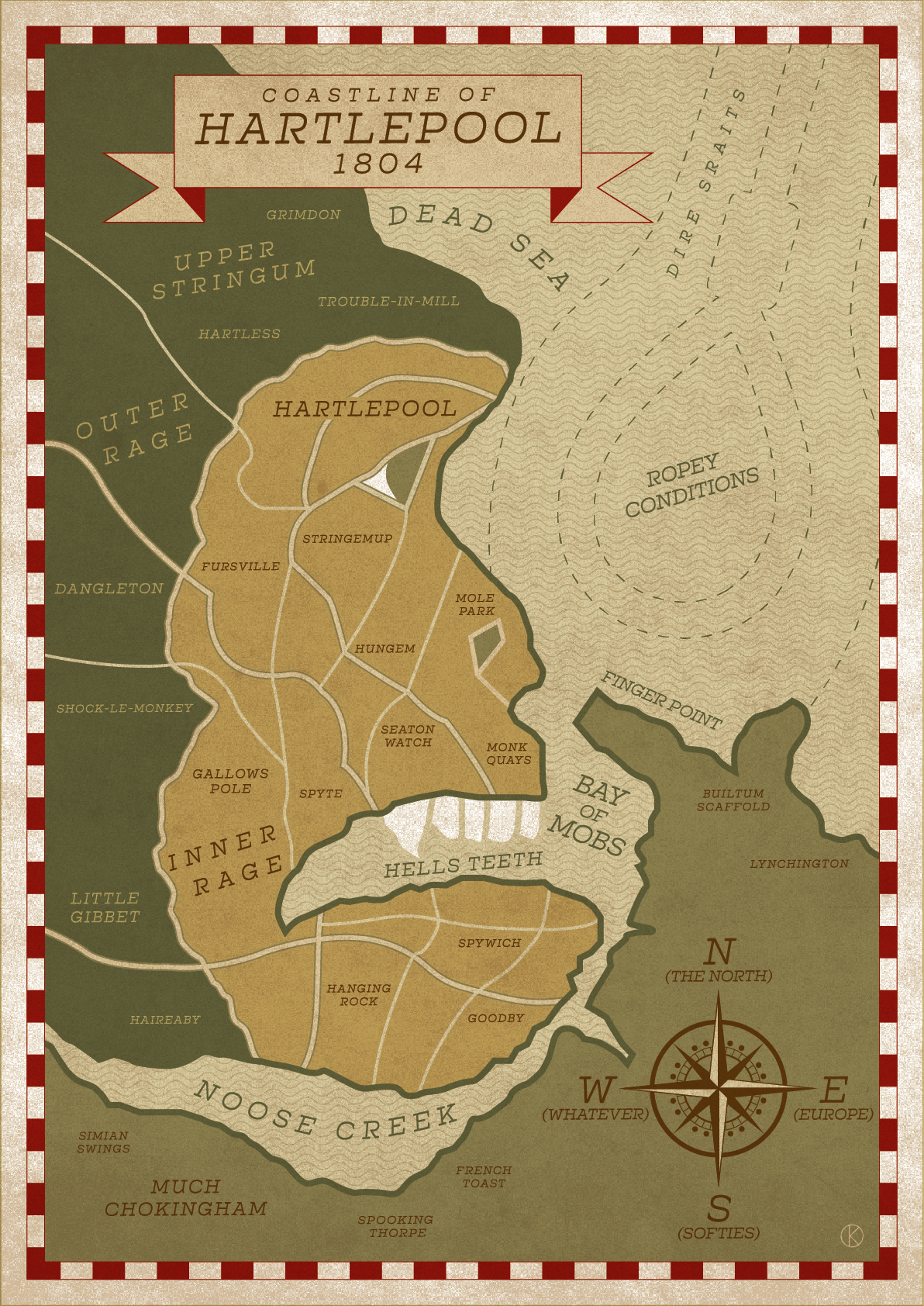 This is my entry for the 2019 Northern Illustration Prize. 
The theme was 'Monkey,' so I chose to illustrate the legend of the Hartlepool monkey. He (or she) was the sole survivor of a shipwrecked French ship, and was hanged by the locals as a spy. To this day, people of Hartlepool are known as monkey hangers!
I wasn't sure how to illustrate this at first, but on looking at the coastline of Hartlepool, I immediately saw an Ape's profile. I then thought it would be funny to have a jokey map based on the events surrounding the poor Hartlepool monkey. 
I didn't win the competition, but I was honoured to have my entry shortlisted in the 'Emerging Talent' category.